Bienvenue sur adrenalynrecords.com
Boutique spécialisée en disques neufs et Rééditions.
Foreign buyers.
Sometimes we can apply discounts for shipping costs on multiples purchases, please contact us before making your payment, we will calculate them.

Il nous est parfois possible d'appliquer des réductions sur les frais de port pour achats groupés, veuillez nous contacter avant d'effectuer votre paiement, nous vous les calculerons.

Voir les Nouveautés en cliquant ici :
Le fanzine cognacais Twice fête cette année ses 25 ans d'existence.
25 ans de passion, consacrés aux cultures et musiques alternatives, indépendantes, parallèles, sombres, gothiques, dark, cold, indus, wave...
Le choix de la date du 23 novembre ne tient pas du hasard, et vous fera rentrer dans les feuilles tombantes et volantes d'un automne en clair-obscur.
Pour cette occasion, une soirée exclusive mettra à l'honneur les styles musicaux que les rédacteurs soutiennent et mettent en lumières depuis 1994.
Les groupes cultes And Also The Trees, Collection d'Arnell-Andrea et Antimatter ont tous répondu à l'invitation et nous feront l'honneur de venir en exclusivité célébrer le quart de siècle du fanzine.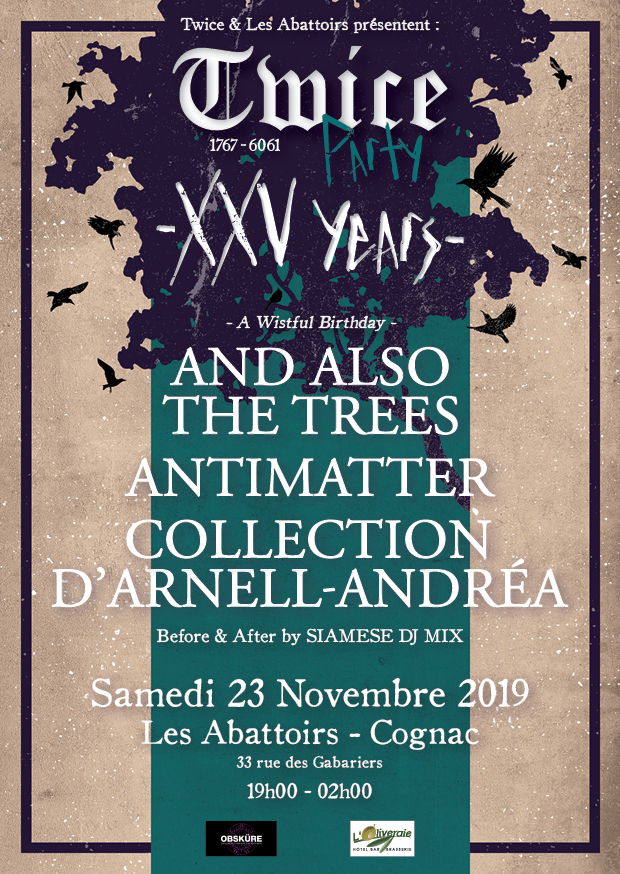 DATES DE NOS PROCHAINES FOIRES AUX DISQUES ET FESTIVALS :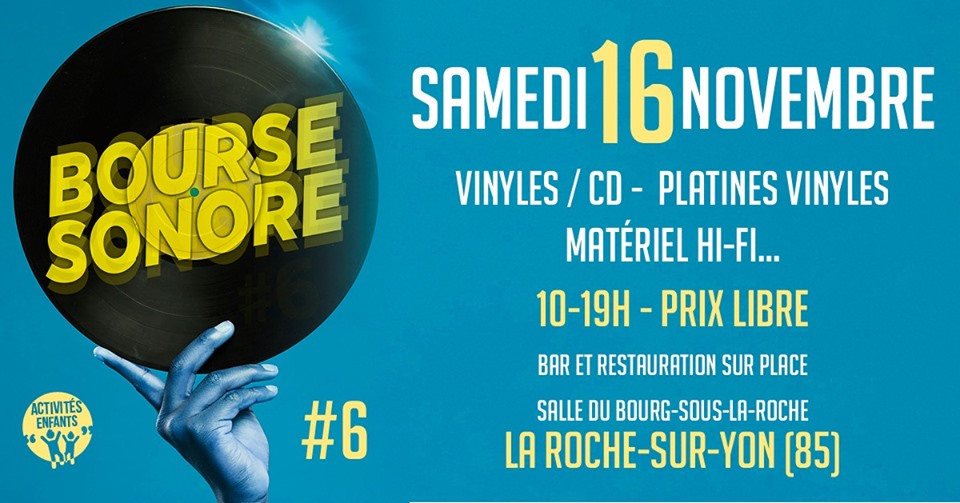 Adrenalyn Records sera présent avec son stand .
Comme habituellement, nouveaux arrivages en neuf et en occasion & disques de collection.
Si vous avez des recherches de disques, n'hésitez pas à nous contacter, nous essaierons de vous satisfaire.
Bon week-end, au plaisir de vous rencontrer sur une prochaine Bourse aux Disques ou Festival.

A bientôt!
Adrenalyn Records